The Boss Baby
(PG)
Rated for some mild rude humor

Alec Baldwin, Steve Buscemi
- 1 hr. 37 mins.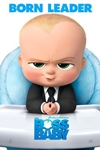 A hilariously universal story about how a new baby's arrival impacts a family, told from the point of view of a delightfully unreliable narrator, a wildly imaginative 7 year old named Tim.
Official Site
Trailer
---
Ghost in the Shell
(PG-13)
Rated for intense sequences of sci-fi violence, suggestive content and some disturbing images

Scarlett Johansson, Pilou Asbaek
- 2 hr. 0 mins.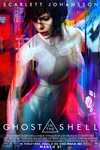 Major, a one-of-a-kind human-cyborg hybrid, who leads the elite task force Section 9. Devoted to stopping the most dangerous criminals and extremists, Section 9 is faced with an enemy whose singular goal is to wipe out Hanka Robotic's advancements in cyber technology.
Official Site
Trailer
---
The Zookeeper's Wife
(PG-13)
Rated for thematic elements, disturbing images, violence, brief sexuality, nudity and smoking.

Jessica Chastain, Johan Heldenbergh
- 2 hr. 4 mins.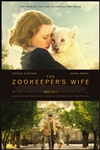 The real-life story of one working wife and mother who became a hero to hundreds during World War II. In 1939 Poland, Antonina Zabinski and her husband, Dr. Jan Zabinski put into action plans to save lives out of what has become the Warsaw Ghetto...
Official Site
Trailer
---
Going in Style
(PG-13)
Rated for drug content, language and some suggestive material

Morgan Freeman, Michael Caine
-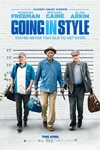 Lifelong buddies Willie, Joe and Al, decide to buck retirement and step off the straight-and-narrow for the first time in their lives when their pension fund becomes a corporate casualty.
Official Site
Trailer
---
The Fate of the Furious
(PG-13)
Rated for prolonged sequences of violence and destruction, suggestive content, and language.

Vin Diesel, Dwayne Johnson
-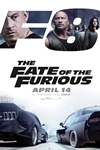 From the shores of Cuba and the streets of New York City to the icy plains off the arctic Barents Sea, our elite force will crisscross the globe to stop an anarchist from unleashing chaos on the world's stage…and to bring home the man who made them a family.
Official Site
Trailer
---
Free Fire
(R)
Rated for strong violence, pervasive language, sexual references and drug use

Brie Larson, Cillian Murphy
-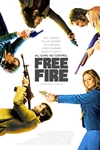 Justine has brokered a meeting in a deserted warehouse between two Irishmen and a gang led by Vernon and Ord, who are selling them a stash of guns. But when shots are fired during the handover, complete pandemonium ensues...
Official Site
Trailer
---
The Promise
(PG-13)
Rated for thematic material including war attrocities, violence and disturbing images, and some sexuality

Oscar Isaac, Christian Bale
- 2 hr. 13 mins.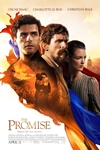 When Michael, a brilliant medical student, meets Ana, their shared Armenian heritage sparks an attraction that explodes into a romantic rivalry between Michael and Ana's boyfriend Chris, a famous American photojournalist dedicated to exposing political truth.
Official Site
Trailer
---
King Arthur: Legend of the Sword
(PG-13)
Rated for sequences of violence and action, some suggestive content and brief strong language

Charlie Hunnam, Astrid Bergès-Frisbey
-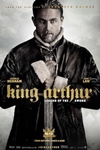 When the child Arthur's father is murdered, Vortigern , Arthur's uncle, seizes the crown. But once he pulls the sword from the stone, his life is turned upside down and he is forced to acknowledge his true legacy... whether he likes it or not.
Official Site
Trailer
---