Guardians of the Galaxy Vol. 2
(PG-13)
Rated for sequences of sci-fi action and violence, language, and brief suggestive content

Chris Pratt, Zoe Saldana
- 2 hr. 17 mins.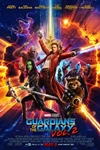 The Guardians must fight to keep their newfound family together as they unravel the mystery of Peter Quill's true parentage. Old foes become new allies and fan-favorite characters from the classic comics will come to our heroes' aid.
Official Site
Trailer
---
King Arthur: Legend of the Sword
(PG-13)
Rated for sequences of violence and action, some suggestive content and brief strong language

Charlie Hunnam, Astrid Bergès-Frisbey
- 2 hr. 6 mins.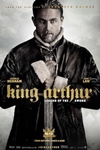 When the child Arthur's father is murdered, Vortigern , Arthur's uncle, seizes the crown. But once he pulls the sword from the stone, his life is turned upside down and he is forced to acknowledge his true legacy... whether he likes it or not.
Official Site
Trailer
---
Alien: Covenant
(R)
Rated for sci-fi violence, bloody images, language and some sexuality/nudity

Michael Fassbender, Katherine Waterston
- 2 hr. 3 mins.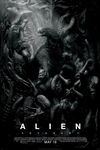 The crew of the colony ship Covenant discovers what they think is an uncharted paradise, but is actually a dark, dangerous world -- whose sole inhabitant is the "synthetic" David, survivor of the doomed Prometheus expedition.
Official Site
Trailer
---
Diary of a Wimpy Kid: The Long Haul
(PG)
Rated for some rude humor

Jason Ian Drucker, Charlie Wright
- 1 hr. 30 mins.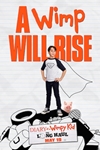 Based on the record-breaking book series, a family road trip to attend Meemaw's 90th birthday party goes hilariously off course--thanks to Greg's newest scheme to (finally!) become famous.
Official Site
Trailer
---
Baywatch
(R)
Rated for language throughout, crude sexual content, and graphic nudity

Dwayne Johnson, Zac Efron
- 1 hr. 59 mins.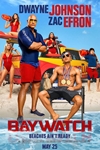 The story follows devoted lifeguard Mitch Buchannon as he butts heads with a brash new recruit. Together, they uncover a local criminal plot that threatens the future of the Bay.
Official Site
Trailer
---
Captain Underpants: The First Epic Movie
(PG)
Rated for mild rude humor throughout

Kevin Hart, Ed Helms
-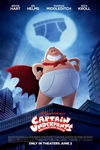 This raucously subversive comedy for the entire family tells the story of two overly imaginative pranksters named George and Harold, who hypnotize their principal into thinking he's a ridiculously enthusiastic, incredibly dimwitted superhero named Captain Underpants.
Official Site
Trailer
---
Wonder Woman
(PG-13)
Rated for sequences of violence and action, and some suggestive content

Gal Gadot, Chris Pine
-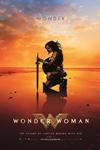 Before she was Wonder Woman, she was Diana, princess of the Amazons, trained to be an unconquerable warrior. Raised on a sheltered island paradise, when an American pilot crashes on their shores and tells of a massive conflict raging in the outside world, Diana leaves her home, convinced she can stop the threat.
Official Site
Trailer
---
The Mummy
()
Tom Cruise, Sofia Boutella
-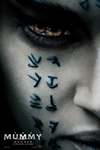 Thought safely entombed in a tomb deep beneath the unforgiving desert, an ancient princess whose destiny was unjustly taken from her is awakened in our current day, bringing with her malevolence grown over millennia and terrors that defy human comprehension.
Official Site
Trailer
---