Captain Underpants: The First Epic Movie
(PG)
Rated for mild rude humor throughout

Kevin Hart, Ed Helms
-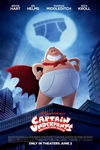 This raucously subversive comedy for the entire family tells the story of two overly imaginative pranksters named George and Harold, who hypnotize their principal into thinking he's a ridiculously enthusiastic, incredibly dimwitted superhero named Captain Underpants.
Official Site
Trailer
---
Wonder Woman
(PG-13)
Rated for sequences of violence and action, and some suggestive content

Gal Gadot, Chris Pine
- 2 hr. 21 mins.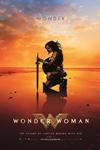 Before she was Wonder Woman, she was Diana, princess of the Amazons, trained to be an unconquerable warrior. Raised on a sheltered island paradise, when an American pilot crashes on their shores and tells of a massive conflict raging in the outside world, Diana leaves her home, convinced she can stop the threat.
Official Site
Trailer
---
Megan Leavey
(PG-13)
Rated for war violence, language, suggestive material, and thematic elements

Kate Mara, Tom Felton
- 1 hr. 56 mins.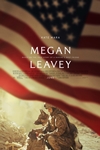 MEGAN LEAVEY showcases the extraordinary bond between the title character (Kate Mara) and her military dog, Rex.
Official Site
Trailer
---
The Mummy
(PG-13)
Rated for violence, action and scary images, and for some suggestive content and partial nudity

Tom Cruise, Sofia Boutella
- 1 hr. 47 mins.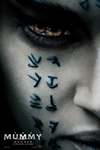 Thought safely entombed in a tomb deep beneath the unforgiving desert, an ancient princess whose destiny was unjustly taken from her is awakened in our current day, bringing with her malevolence grown over millennia and terrors that defy human comprehension.
Official Site
Trailer
---
47 Meters Down
(PG-13)
Rated for sequences of intense, peril, bloody images, and brief strong language

Matthew Modine, Mandy Moore
- 1 hr. 27 mins.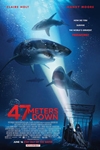 Kate and Lisa's trip to cage-dive with Great White sharks becomes a living nightmare when the cage breaks free from the boat and plummets to the ocean floor. They must somehow get back to the safety of the boat through 47 meters of shark-infested waters.
Official Site
Trailer
---
Rough Night
()
Scarlett Johansson, Kate McKinnon
-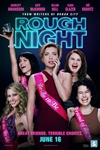 In Rough Night, five best friends from college reunite 10 years later for a wild bachelorette weekend in Miami. Their hard partying takes a hilariously dark turn when they accidentally kill a male stripper.
Official Site
Trailer
---
Transformers: The Last Knight
()
Mark Wahlberg, Josh Duhamel
-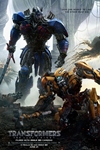 The Last Knight shatters the core myths of the Transformers franchise, and redefines what it means to be a hero. Humans and Transformers are at war, Optimus Prime is gone. The key to saving our future lies buried in the secrets of the past, in the hidden history of Transformers on Earth.
Official Site
Trailer
---
Baby Driver
(NR)
Ansel Elgort, Kevin Spacey
-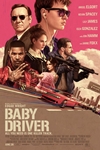 A talented, young getaway driver relies on the beat of his personal soundtrack to be the best in the game. When he meets the girl of his dreams. Baby sees a chance to ditch his criminal life and make a clean getaway. But after being coerced into working for a crime boss, he must face the music when a doomed heist threatens his life, love and freedom.
Official Site
Trailer
---